About Stewkley Net,
reasonably enough - it is a web site
. . Allied to our village website, Stewkley.net is a not-for-profit community web site to promote local business and services.
Please contact us if you are interested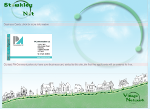 it is also the name of a technical project
We hope to be able to provide free wi-fi access
to a computer network in Stewkley Village

The project would not be in competition with broadband providers, but "locations" for several small antennas will be important to provide wi-fi coverage.
We have several strands of web presence
the main community site plus the section that covers the
wildlife reserve, originally the parish council took the view that placing adverts on the main pages could compromise independence.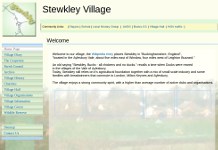 A vision to promote commerce
since the domain and hosting for stewkley.net had already been reserved.
One of our village based companies - PA Communications Ltd - have agreed to maintain this site and help contributors generate pages and add content to the site.
Advertising will be encouraged, this will pay for hosting and maintainance of the service in the long term.
if you are interested, either commercially - for advertising, or in being a volunteer to help run this venture.
Those of us who are already interested in these projects hope to find
more
local people, businesses and organisations, want to be involved, not purely to provide funding, but to support these new ideas - hopefully because they are
good ideas
. Stewkley.net has a collection of "
connections
" giving provenance to local business and service.